Today's object of focus is a bicorn, also known as a cocked hat. These two cornered hats, hence the name bicorn, originated in the 1790s and since has been worn as part of military uniform across Europe and North America.
Gold Tassels, Purple Silk and Beaver Fur
This hat is covered in black beaver fur or sometimes silk and finished with piping around the rim. A black braid of oak-leaf pattern lace decorates the front as well as gold bullions placed exactly midway between the loop and tassel. Bullion is a term to describe gold and silver of high purity and in this context the bullion tassel and embellishment is a twisted yarn likely containing one of these metals. The hat is lined in a purple silk-like fabric with a rim of buff leather to act as a cushion between the hat and the wearers head.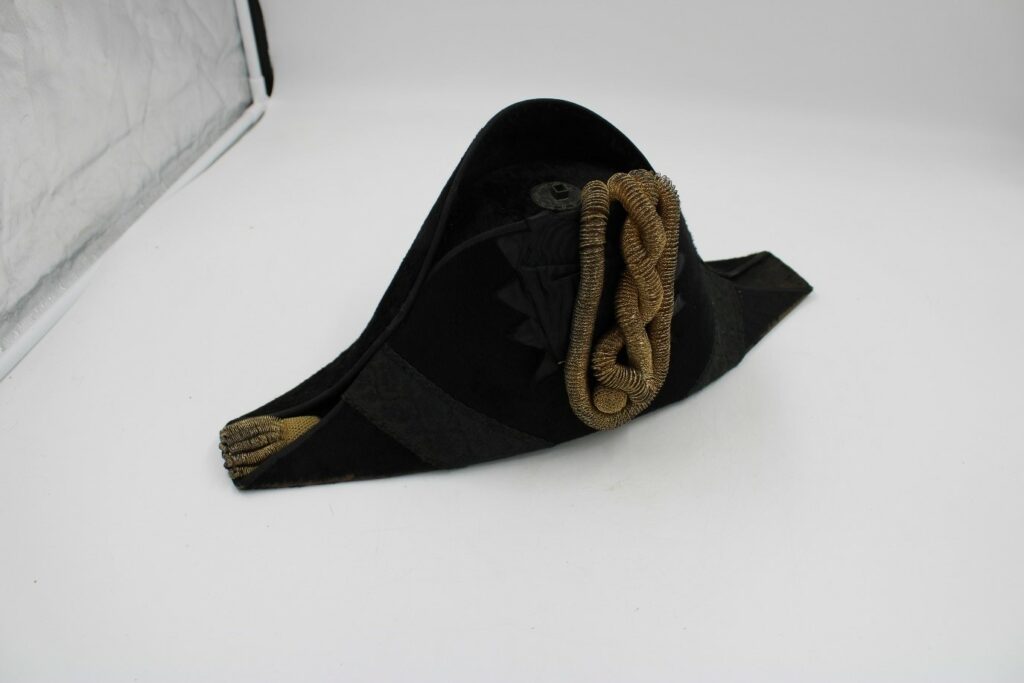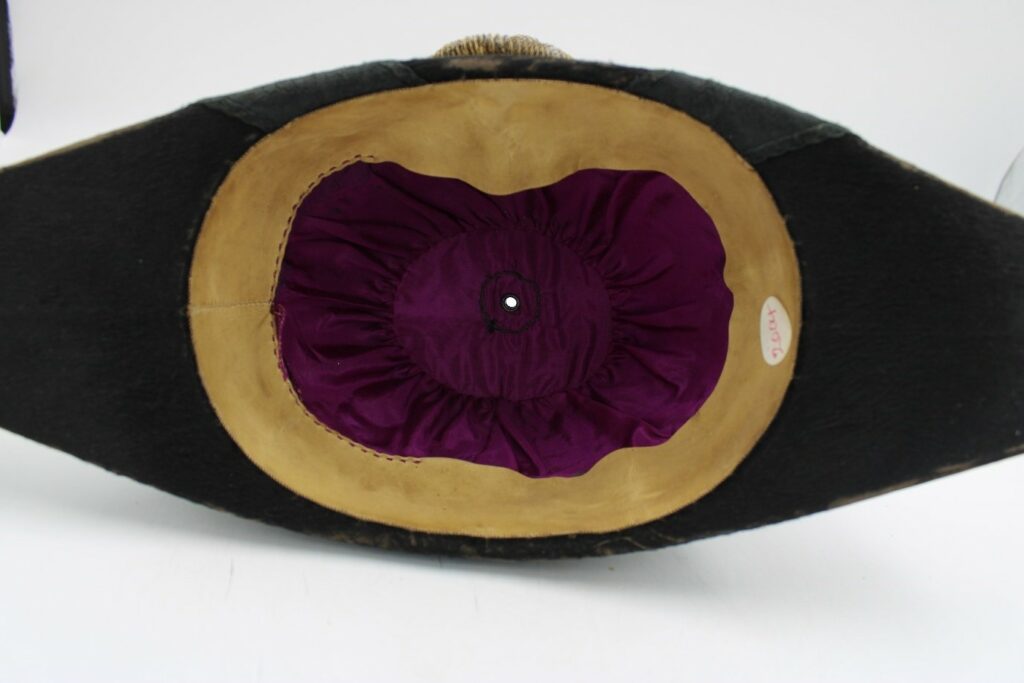 From circa 1800, plumes were attached at the top of the hat, often of red and white feathers. This hat has a square slot for a plume to be plugged into the top. Bicorns were worn by officers until World War One but are now reserved for special occasions. For example, they are worn by Major-Generals when they are in full dress during the trooping of the colour; a large annual ceremony celebrating the Queen's birthday.
Sir Walter Venning – DCLI
If a senior officer has a royal appointment, they will also wear cocked hats. This bicorn belonged to Sir Walter Venning, who served with the Duke of Cornwall's Light Infantry from 1901. Venning served in France between 1914-16 and from there worked his way up to Major General by 1933. Six years later he was promoted to General (quartermaster general to the forces) and responsible for despatching sufficient great-coat material to Russia. He had a well-established career, ending with the title of Commander of the American Legion of Merit alongside his Knighthood in 1942.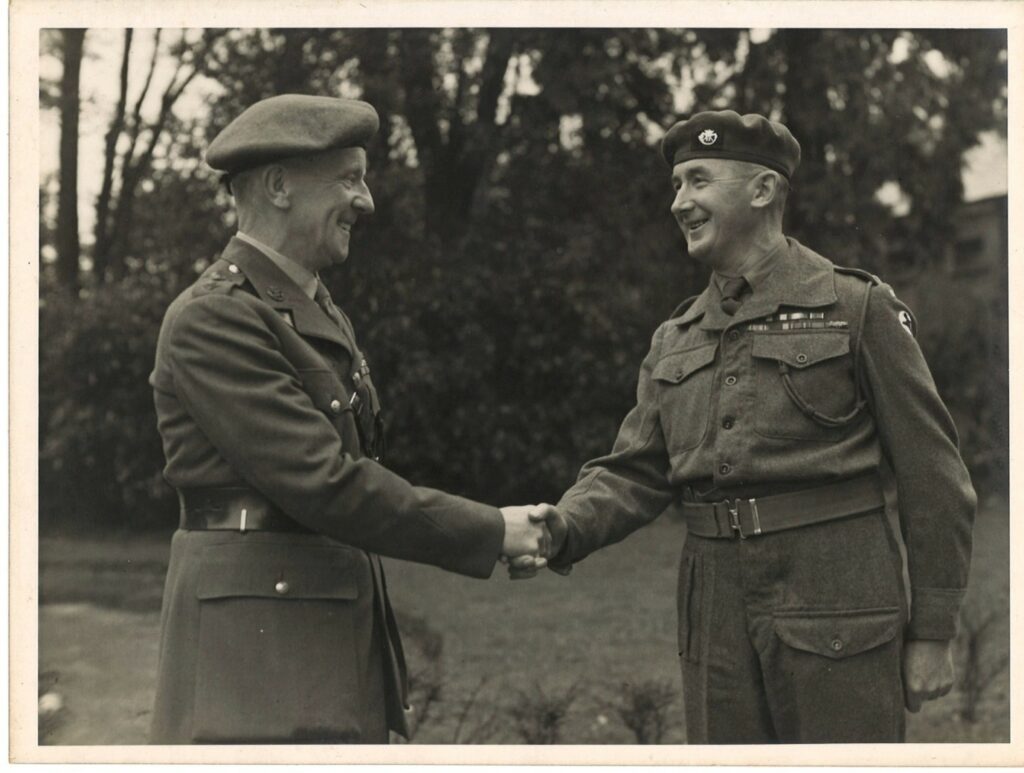 The museum is open Monday to Saturday 10am – 5pm where you can see Sir Walter Vennings medals and uniform and all the other fascinating collections from Waterloo to the Second World War and more.