What better way to celebrate International Women's day than to reflect upon the life of Beatrice Frederika Rathbone; an esteemed American-born British politician and former Conservative Member of Parliament for Bodmin during 1941-1945.
There can be little doubt that Beatrice Rathbone, later known as Beatrice Wright, Lady Wright MBE, was a strong female character with a story worth sharing. Born in Connecticut, U.S.A in 1910, Beatrice first came to Oxford, England as an exchange student, where she met and eventually married John Rathbone in 1932. Five years after his appointment as Conservative Member of Parliament for Bodmin in 1935, John was killed during the Battle of Britain in December 1940, aged just 30. Beatrice was subsequently elected unopposed as her husband's successor and sat in the House of Commons for the duration of the Second World War. After remarrying in 1942 , Beatrice became the first sitting MP to give birth to a child.
What was Beatrice's role during the war?
In an Imperial War Museum interview conducted in 1991, Beatrice reflects upon her many responsibilities and duties as Bodmin's wartime MP.
Beatrice describes how her appointment as MP for Bodmin, and the additional accountabilities that ensued, altered her entire life. Her schedule would surely have been stretched to its limits, particularly when reflecting upon her determination to embark upon the (sometimes 24-hour) train journey from London to Cornwall whenever possible.
It is clear from this resolve, and the way Beatrice speaks, that her constituents' needs were always held in high regard and taken very seriously. Some of her particular concerns centred around the lack of suitable housing and piped water supply in Cornwall. Beatrice was also passionate about childcare and chaired a committee on establishing day nursery schools for after the war.
Despite her active presence in the commons and obvious passion to promote positive change in her constituency, Beatrice was limited by wartime pressures. She makes the point that sitting members of parliament at the time couldn't be seen as 'nagging' the government. In her own words they could 'only possibly nudge'. With so much at stake during her time spent as MP, there were only allowances for 'controlled criticism'.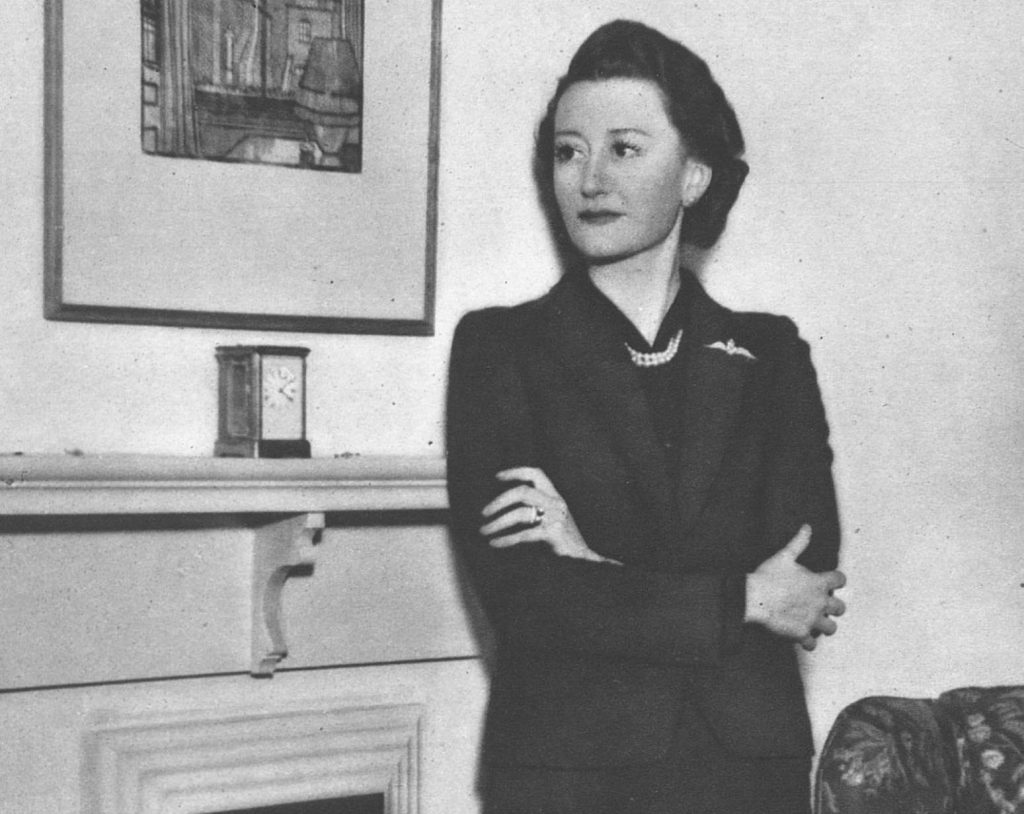 What I have found to be perhaps the most poignant sentiment extracted from Beatrice's interview, was her opposition to 'Women's Days' in parliament. Beatrice was not comfortable with these days, devoted to subjects related to women – especially equal pay. Although this may initially seem unexpected, Beatrice was not opposed to these issues being up for debate, but instead, to the alienation of men from the discussion.
As a young feminist, I believe Beatrice's sentiment is especially relevant today. Surely, in our ongoing, shared struggle against gender inequality, we should be welcoming men as our allies. There's still a long way to go, but we'll get there much sooner together.
Thank you Beatrice, for being the strong independent woman that you were.
Written by Charlotte Marchant, Digital Intern at Bodmin keep