Wherever the American soldiers went, ladies of the American Red Cross would follow…
America joined the war effort in December 1941, and in May 1943, many 29th Division American GIs arrived in Bodmin. Stationed at Walker Lines Army Camp behind Bodmin Keep, they undertook their training and preparations for D-Day and the Normandy landings. And wherever the American soldiers went, ladies of the American Red Cross would follow, to cater for their comfort and welfare.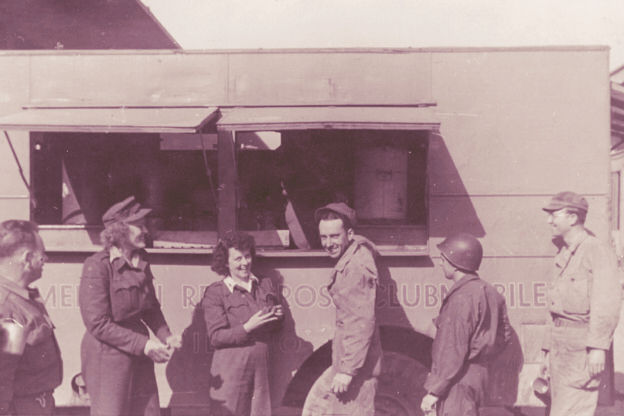 In a bid to keep the spirits up of the homesick troops and provide some home comforts, the American Red Cross operated a Club Service – either in the form of a travelling 'clubmobile' which provided refreshments, comfort and recreational activities wherever American troops were located overseas, or a permanent café style canteen, where the troops would be welcomed with a hot cup of coffee and the all American favourite a doughnut!
At its peak, the Red Cross, operated nearly 2,000 such facilities, staffed by 5,000 Red Cross workers and approximately 14,000 mostly local volunteers.
These café style hangouts varied depending on the locality and the services they offered their troops. Ranging from a basic canteen offering piles of sandwiches, hot coffee and fresh doughnuts whilst more permanent service clubs in major cities (often former hotels) offered the troops overnight accommodation, barber shops and laundry services.
A little piece of home and a valid contribution to the war effort
At a 'Doughnut Dugout' a solider could pause for a cup of coffee, a doughnut, and some friendly conversation that offered him a familiar and reassuring connection with home. It also provided the Red Cross workers and volunteers the opportunity to be of service to their country and to lift their own spirits as they made a personal contribution to the war effort.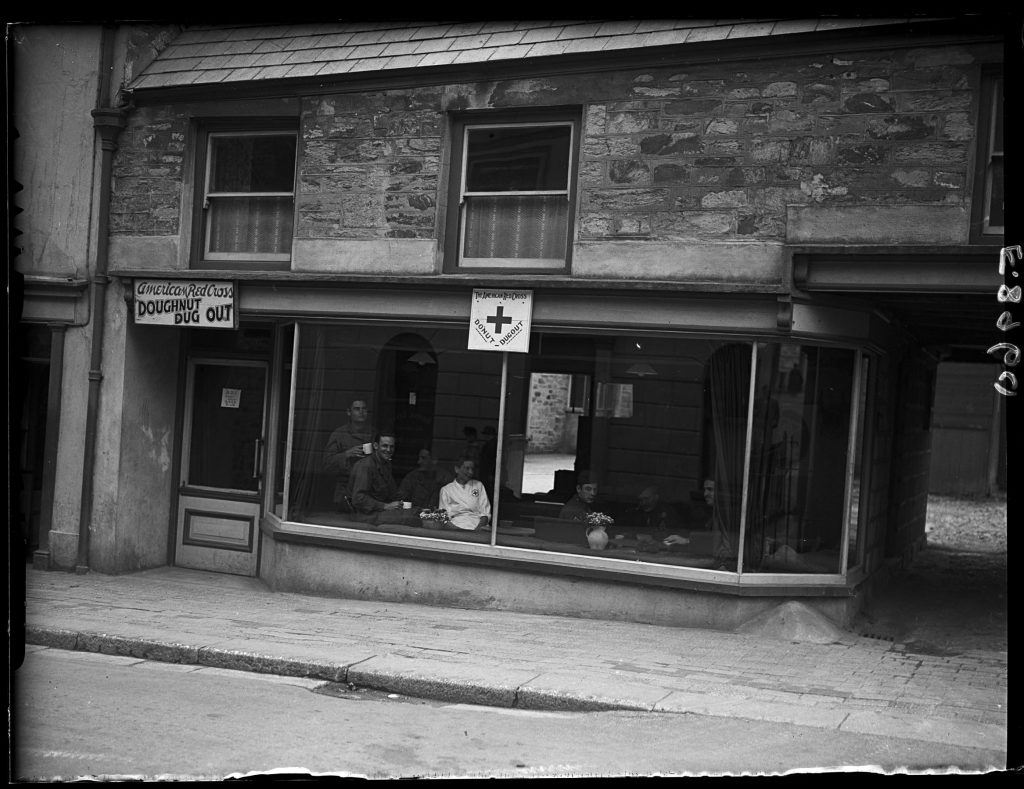 Bodmin's Doughnut Dugout!
American Red Cross canteens were established up and down the country, including in Bodmin, as well as in most fighting zones across Europe. The image shows the Bodmin Dugout as it stands today – Can you identify the location of Bodmin's Doughnut Dugout?