Read on to find out more about what it's been like for Runi Liverod – our valued member of the 2021 voluntary Citizen Curator programme, transcribing oral history testimonies relating to the US Army's time in Cornwall during the Second World War. Or as Runi himself described; gaining the "Smallest of Glimpses into a Myriad of Experiences"…
As a Citizen Curator volunteering with Bodmin Keep, I've been helping the museum with research into the Walker Lines Camp, now the Walker Lines Industrial Estate, during the Second World War. With lockdown continuing, it has been harder and harder to find more about the camp as a specific location. As such, I've instead begun transcribing some oral histories recorded by veteran American GIs who were stationed in Cornwall to train for the D-Day landings in 1944.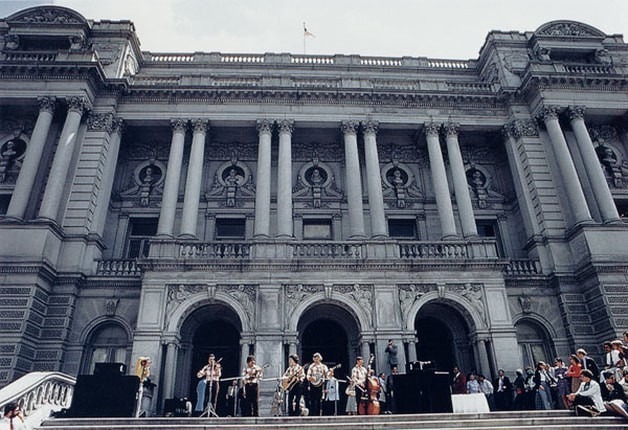 The Library of Congress' American Folklife Centre has a catalogue of veterans which details which war they were involved in and where they served. The Veterans History Project was started in 2000, and records things like letters and diary entries as well as oral histories. It is possible to narrow down your search by adding specific place names, which has enabled me to find a list of a few of the veterans who trained in Cornwall in the lead up to D-Day. There are only a few people who have had their recordings uploaded onto the website, but it's a start. Other recordings not on the Library of Congress website might be held by specific historical organisations in America or may simply not be digitised.
The three recordings I found belonged to three men – Aaron H. Winter (known as Hank), John William Bohene III, and Roman C. Myslinksi. They say very little about their time in Cornwall, but I've found it important to remind myself that it's just one small point in their involvement in intense training, combat, and survival. Just because it's an important place to me as part of my research doesn't mean they will give it as much time in these brief interviews. Each has their own way of telling their story and speaking with their interviewer. It allows the listener the smallest of glimpses into the myriad of experiences surrounding the D-Day landings. In this blog post, I will detail some of the experiences Hank Winter describes in his oral history.
Hank Winter, born in Brooklyn, was briefly stationed at Pencalenick in St Clements near Truro, with the HQ Company of the 1st Engineers Special Brigade. Winter's interview carries the theme of how much of an independent person he is as he often talks about how hard it was to "break" him during basic training. His sense of humour comes across as dry, and by the end of the interview I found myself respecting him for both his service during D-Day and his strong-willed personality.
Hank speaks at the start of his interview at how horrified he was at the US's lack of involvement during the Second World War up until the attack on Pearl Harbour. Being Jewish with family in Europe, he was worried for Polish family members with whom his family had been unable to make contact. Though his drafting was initially deferred due to his work making Norden bombsights, he was called up after starting engineering work for another company and was eager for the US to join the European Theatre of Operations. During basic training, he experienced antisemitic discrimination, and believes he was held back from further specialist education due to this.
Whilst he waited for embarkation in Bournemouth during early June 1944, Winter mentions that he went to visit a family member in London without telling anybody. When he returned to his company, he was told that as a punishment, he wouldn't be allowed to leave the company area for thirty days. Not that it mattered, as he left for Normandy the very next day. As a clerk for the 1st Engineers, Winter was in either the third or fourth wave of the landings, and unfortunately lost two of the men he was buddied with. One of the men was killed, and the other was badly injured. As such, he was seen as unlucky, and other men didn't want to be paired with him. Winter says that he was the lucky one and talks later in the interview about how he dislikes superstition.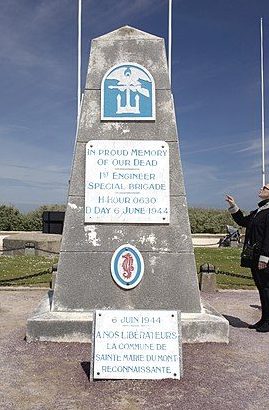 Sometime after the D-Day landings, Hank used his skill in speaking French to transfer to the Headquarters of the European Theatre of Operations USA in Paris, where he organised R&R for US troops. Prior to this role, he had seen Bob Hope – who also performed at Bodmin Keep – at a USO show. The show was apparently nice, though most of all he wanted to go home. Winter stayed in Paris through VE Day, and despite having accrued enough points to return home, he decided to stay in Europe for a while. He used time off to visit family in London and to travel to the Cote d'Azur. Upon visiting family in London, he met the woman who would become his wife. He dedicates the interview to her, noting how she'd lived in Germany through the war and realised how devastating it was to the Jewish people and to the rest of Germany as a whole.
There are many other moments I would like to highlight from his interview, but I can't fit them all into this blog post. Though I was hoping for more detail on his time in Cornwall, I certainly don't regret listening to Winter's oral history. I might know the technical details of D-Day, but it's incredibly important to learn the personal details as well including how people felt, what they thought, what they struggled with, and which experiences stayed with them.
Written by Runi Liverod, Citizen Curator at Bodmin Keep
'Supported by our Second World War and Holocaust Partnership with Imperial War Museums, funded by the National Lottery Heritage Fund'