This challenge is from Dylan, who won the 6 – 10 year category of our VE Day competition. Dylan wanted to share his plane so has written these instructions.
What you'll need: a large square box (one that you can fit in), another box similar in size (for the tail, wings and propeller), a small box for the nose of the plane, glue gun, paint (crayons, pencils or markers for smaller areas of decoration), ruler, pencil, scissors, a box cutter and a split pin.
How to make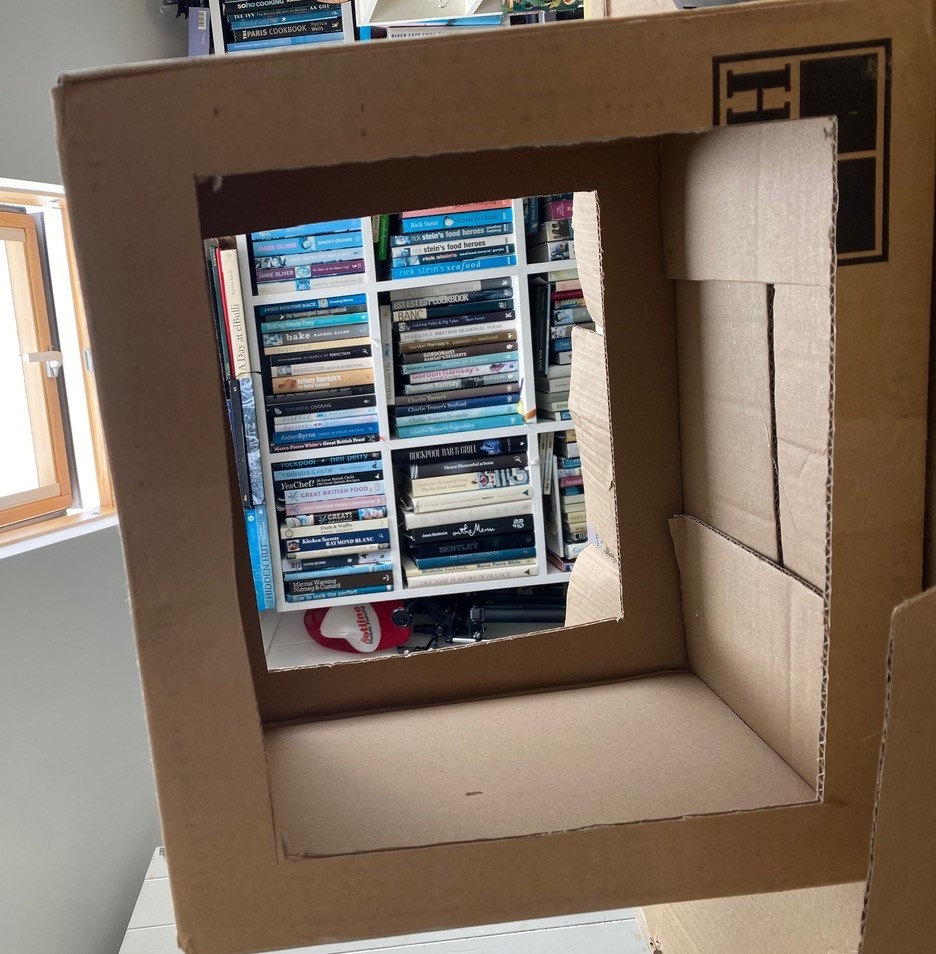 Cut a large square at the top and bottom of the large square box to make the box that you will fit in.
Cut a medium sized hole where the tail of the plane will go. Cut a slit to fit the wings on each side.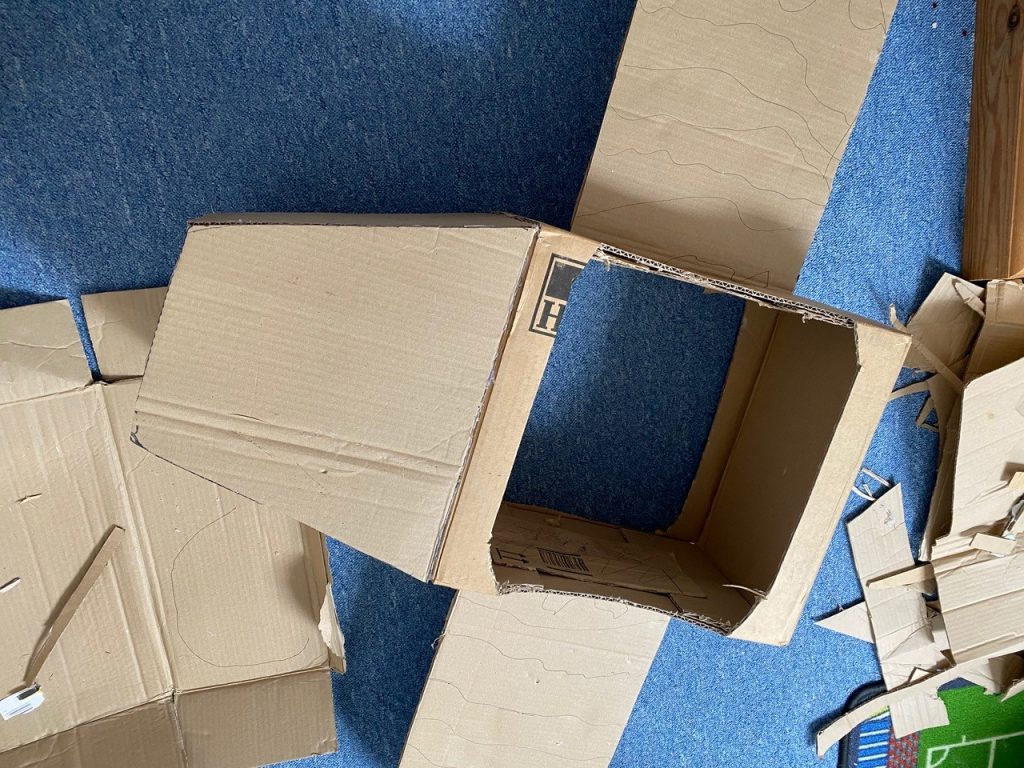 3. Using the side of the other box roll a length of cardboard in a loose cone shape to form the tail, leaving extra on the wider end as flaps to attach to the main body/cockpit.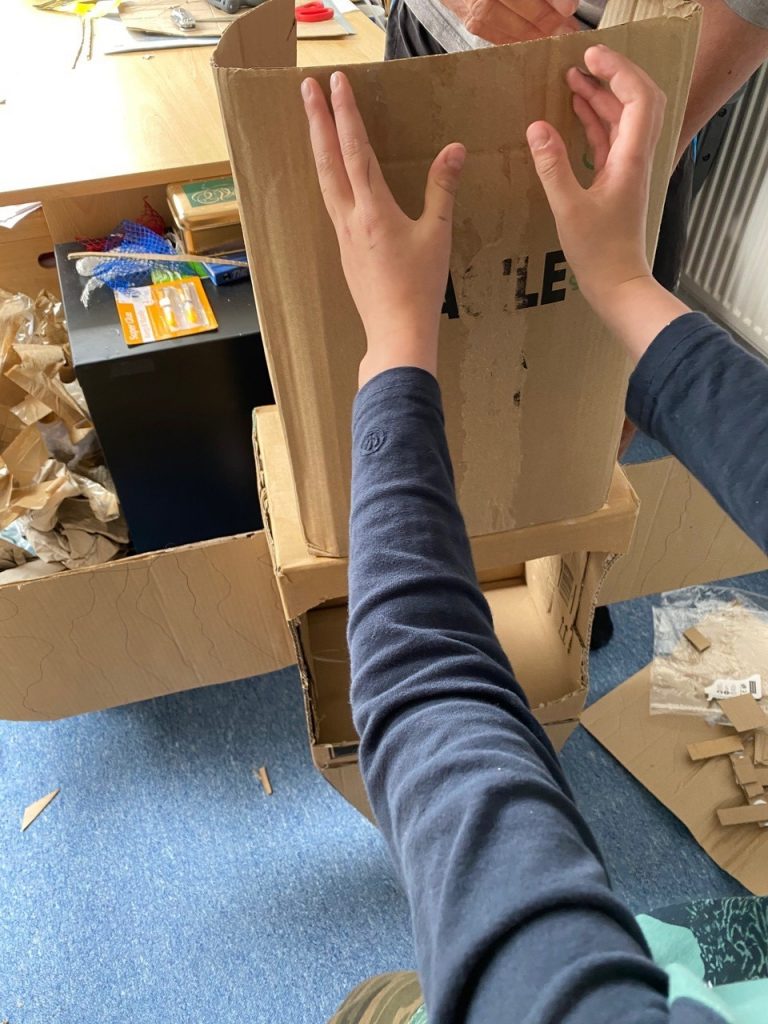 4. Cut four wing shapes all the same size and glue two together to form one strengthened wing for each side, leaving flaps again to secure to the body through the slits made. To secure the wings tightly, roll a length of cardboard to prop between the wing and main body of the plane and secure.
5. Measure and cut tail wing shapes. Cut into the tail piece of cardboard and attach in place.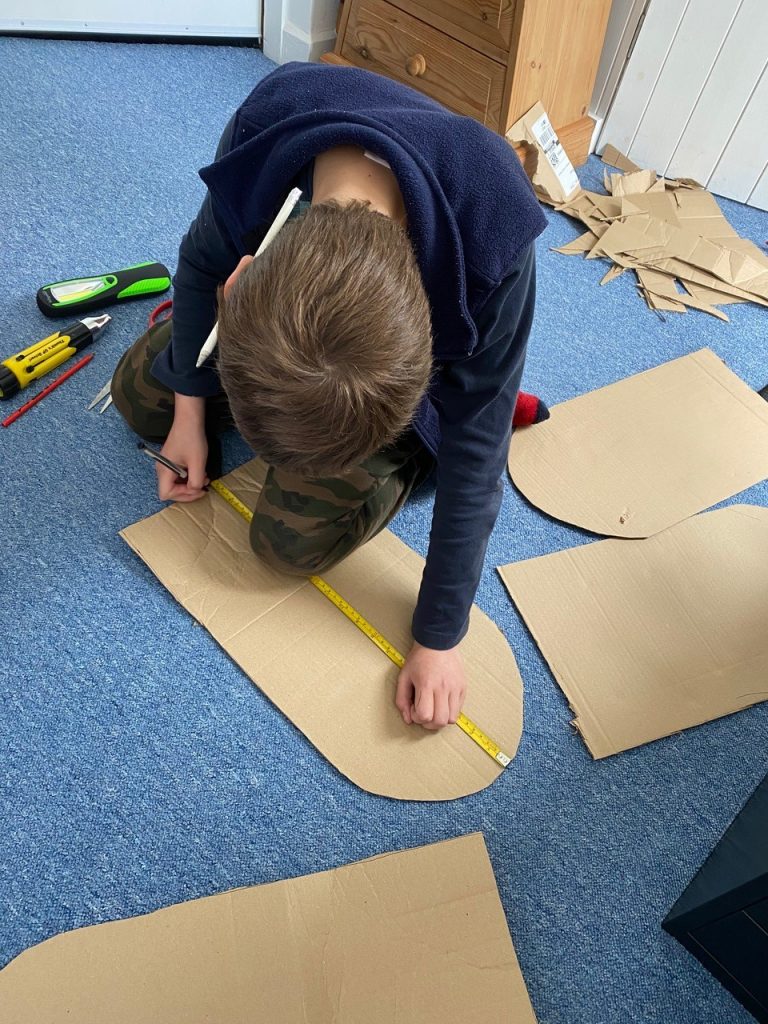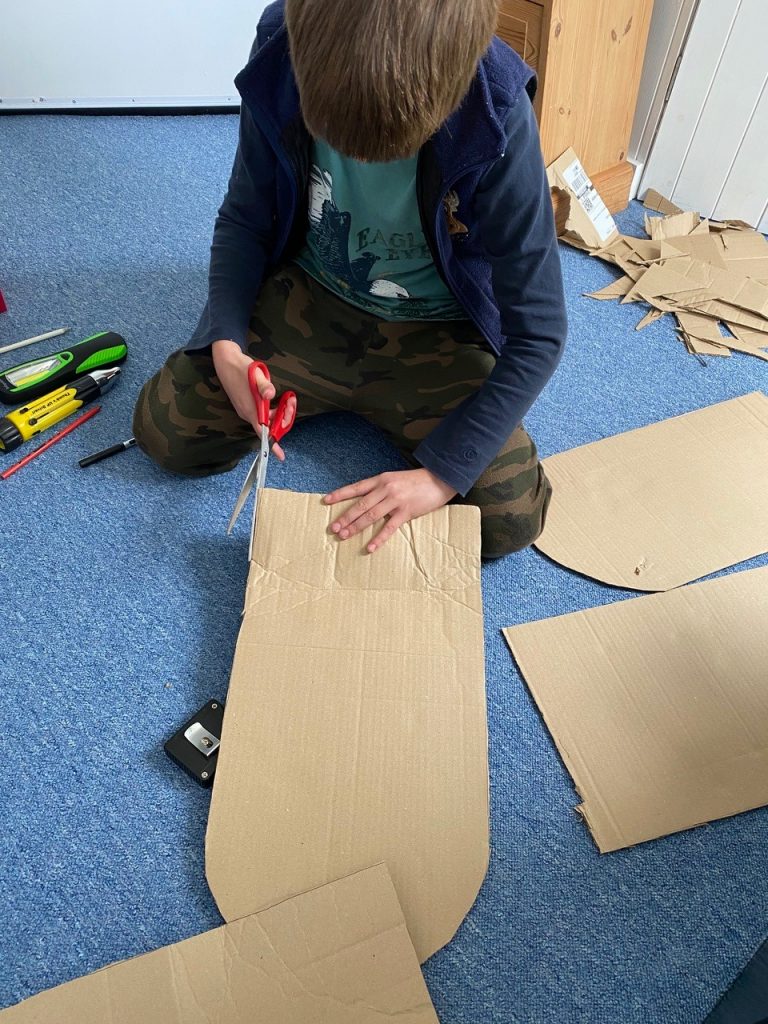 6. For the front of the plane use the smallest box for the nose and secure to the cockpit.
7. To make the propeller and engine casing, cut out a circle of cardboard smaller than the nose, then cut a strip of card to fit 90 degrees around the edge of the circle to make a 3D shape.
8. Cut out a propeller shape and attach to the front of the circle using a split pin. Next, attach to the front nose of the plane.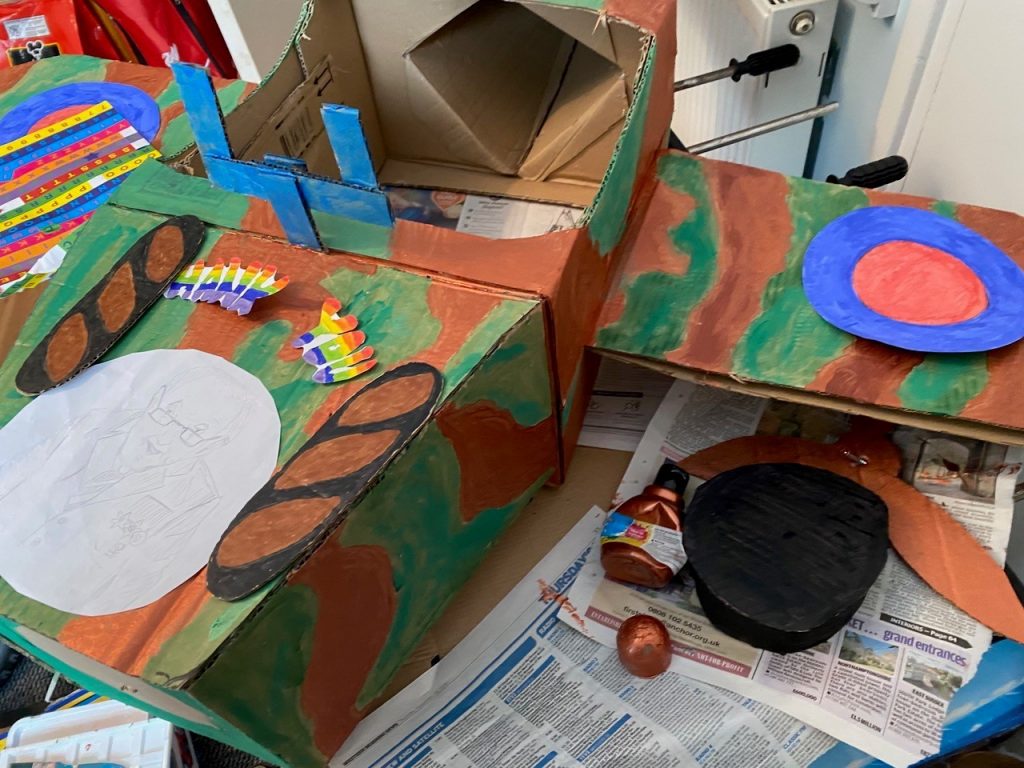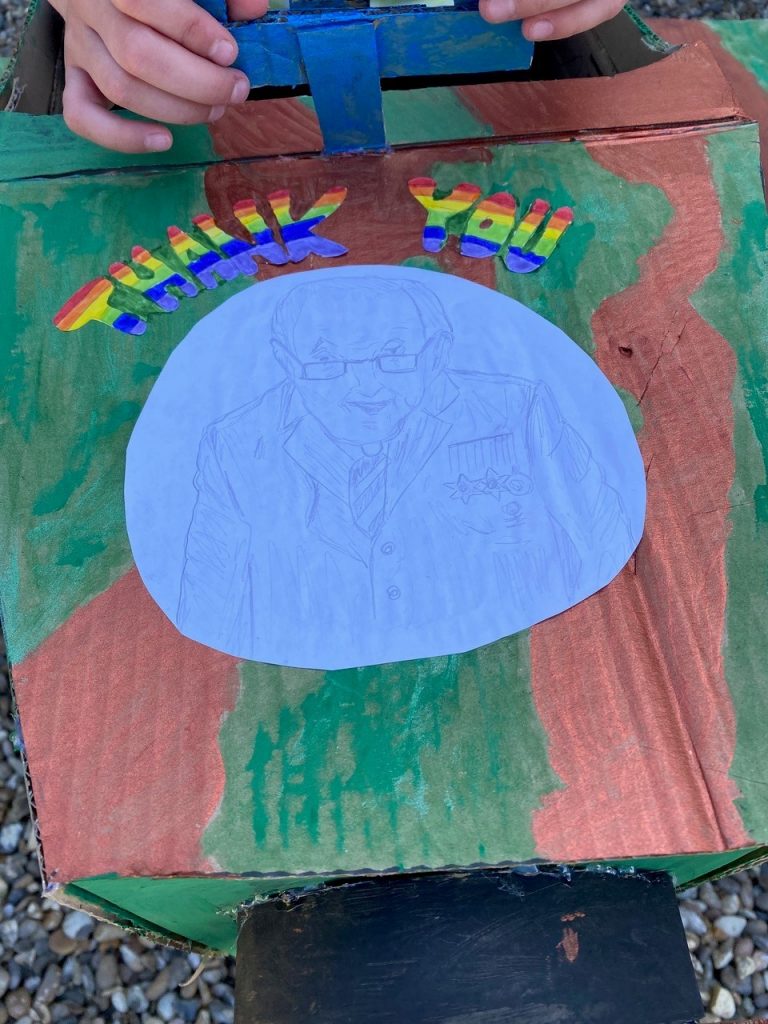 9. Decorate using paints, crayons or markers. Happy flying!