Find out how archaeologists search for clues of our ancient past with Tasha, the Finds Liaison Officer for Cornwall. Join her for short talks about the Portable Antiquities Scheme and try some family-friendly activities. Learn how to get involved with archaeology in your local area!
Hear stories about objects discovered in Cornwall!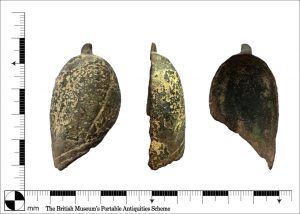 The Portable Antiquities Scheme is a partnership with the British Museum, which aims to record small archaeological finds from members of the public in England and Wales. The scheme has recorded over 1.5 million objects!