Meet William, a keen collector of uniform, kit and firearms dating from the 1930s to the 1950s.
Learn about some of his personal collection highlights and what inspired him to become a collector!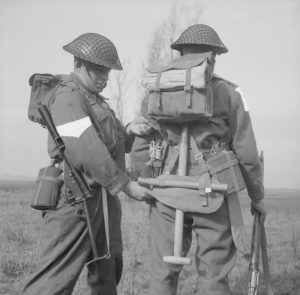 Photo: By Tanner (Lt), War Office official photographer – http://media.iwm.org.uk/iwm/mediaLib//44/media-44607/large.jpg This is photograph H 36852 from the collections of the Imperial War Museums.