Bodmin Keep is operated by Cornwall's Regimental Museum, a small independent charity (Registered charity number 1174375).
Due to the impact of Covid 19 and long-term changes to the support we receive from the Ministry of Defence, we rely increasingly on the generosity of our supporters to enable us to operate the museum and care for the collections.
We have just two full-time permanent staff who are supported by grant-funded project staff and many dedicated volunteers. We are working hard to increase our visitor numbers, earned income, and to attract major project grants. However, we still rely on the generosity of our supporters to provide much-needed core funds.
Every penny we raise from gifts and donations goes towards securing the future of the museum, caring for our collections, and telling our soldiers' stories.
You can demonstrate your support for our work in many different ways:
Purchase a Gift from our online shop:
Our new online shop features a range of philanthropic gifts that can be purchased to support the work of the museum, from donating towards purchasing gardening packages for care homes to supporting the museum collections with the purchase of new display mannequins. We also have a range of gifts for children and adults alike, including bespoke gifts produced for the museum, that are available to purchase.

Drop us a line or come and see us:
We love to hear from our supporters, and your positive comments and feedback mean a lot to us. You can get in touch by post, email, telephone or via our social media, or if you're in the County why not pop in for a visit?
Join us on social media:
The museum is on Facebook, as well as Twitter and Instagram. We are proud to have been again awarded the TripAdvisor Certificate of Excellence. If you have visited us recently and would like to leave us a review this would be greatly appreciated, and may help us to achieve the TripAdvisor 'Certificate of Excellence' for another year running! Leave us a review.
Join our mailing list:
Join our e-newsletter community to keep up to date with our news, projects and events. Our newsletters are free, they're written by our small team, and they go out around four times a year. To read back issues or to join our e-newsletter mailing list visit the Archive, or get in touch. Contact us and request to join our mailing list to receive our e-newsletters, or simply scroll down and fill in the form at the bottom of this page.
Visit the E-Newsletter Archive.
Use our Facilities:
Here at the museum we offer all kinds of facilities and services, and each booking or sale helps to support us in our charitable aims. By supporting us, as both a local business and a small charity, you're doing something wonderful for the community.
Consider us as:
A venue – Contact us to find out about Our Room Hire Facilities – suitable for meetings, parties, live entertainment and much more!
A day out – Visit on your own, with your family or make a Group Booking. We are happy to arrange private tours, available as individual or group bookings.
A helping hand – Let our Volunteer Research Team find out about your family's military past. Visit Research page to find out more.
Make a monetary donation:
Every penny of the money we receive from donations and gifts goes towards supporting the museum, caring for our collections, and telling our soldiers' stories.
As a small registered charity, a donation of any size will make a huge difference.
There are several ways you can donate: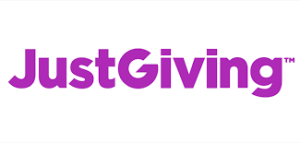 Donate Online – Click the button above to donate through JustGiving.
By Cash – if you're in the area pop in to the museum. You can leave your donation in one of our donation boxes or speak to a member of staff.
By Card – You can donate securely by card either in person or over the telephone. Just call us on 01208 72810.
By Cheque – Please make donations payable to Cornwall's Regimental Museum. You can drop your cheque into the museum or post it to:
Mary Godwin, Director, Bodmin Keep: Cornwall's Army Museum, The Keep, Bodmin, PL31 1EG
By Direct Debit – If you'd like to set up a direct debit for any amount, large or small, please get in touch.
Don't forget to Gift Aid it! If you are a UK taxpayer, we can claim back up to 25% of your donation from HMRC with no extra cost to you. Just fill in a gift aid form and return it along with your donation.
Complete a Gift Aid Form or contact us.
Volunteer:
The museum is staffed by only two full time employees, and could not operate without our fantastic team of volunteers. We have plenty of roles available (only a few of which are listed on the web page). Some volunteer work can be done at home or 'long distance' – If you'd like to discuss how you could help, please get in touch, or see our Volunteering page for more information.
Click here to visit the Volunteering page
Donate an object:
You could donate something small, such as a second hand book for us to sell in our book shop, or something with more significant value, which we could either add to our collection, or sell to raise vital funds.
If you would like further information please get in touch with our Assistant Director (Collections and Operations) on: collections@bodminkeep.org
Share your stories and memories:
As part of our ongoing efforts to build our collections, we are looking for stories and information about the Cornish Regiments, the Light Infantry, the Bodmin Barracks, and any interesting experiences relating to our collections, and the Military in Cornwall.
We currently have two projects currently running which you may wish to get involved with:
The History of Bodmin Barracks
Projects and Fundraisers:
You could get involved with museum projects and fundraisers, or why not organise a fundraiser of your own, or for one of our specific projects? We have plenty of space here at the museum, and are open to suggestions. Get in touch with Mary Godwin, our Museum Director, to discuss your ideas.
Collect donations while you shop online:
You can raise funds for the museum every time you buy something online, and it won't cost you a penny extra! Join the Museum on Easyfundraising, and thousands of online shops and sites will give a commission for your purchase. Easyfundraising turns those commissions into donations, and gives them to your good cause.
Leave us a gift in your Will:
Why not remember us with a gift in your Will. Your gift, no matter how large or small, will help support the museum for generations to come.
If you are considering leaving us a gift in your Will, thank you. Every gift makes a lasting difference.
For more information get in touch with Mary Godwin, by telephone: 01208 72810, or by email: director@bodminkeep.org
More information about leaving a gift in your will.
Make an In-Memoriam donation:
You could make an In Memory Donation which will allow us to honour someone special to you. If you wish, we can record details on our website, or you may make your donation anonymously. For more information, or to discuss your options, please get in touch with Museum Director Mary Godwin, by telephone: 01208 72810, or by email: director@bodminkeep.org
We want to take this opportunity to thank you very warmly for your support, which is invaluable and very much appreciated.
If you have any questions, comments or ideas please get in touch.
Click here to find out more about Why We Need Support.