Last week we welcomed three new members to the Bodmin Keep team!
Isabella Hogan – Trainee Curator, Oliver Byram – Customer Service Apprentice and Charlotte Marchant – Digital Intern.
We have also welcomed three new young people to the team and we're delighted that we're able to give them career opportunities at this very challenging time.
Charlotte Marchant is our new Digital Intern, working on our Imperial War Museum Second World War project. Isabella Hogan is our new Trainee Curator working with Verity on our collections, and Oliver Byram is our new Customer Service Apprentice.  All three of these roles are funded by grants so we get the huge benefit of them working with us at no cost of our charity. 

This such a strange time for them to be starting a new job, but they have already brought a fresh energy, enthusiasm and resilience to the team, while the museum is closed to visitors and we are all working from home and socially distant.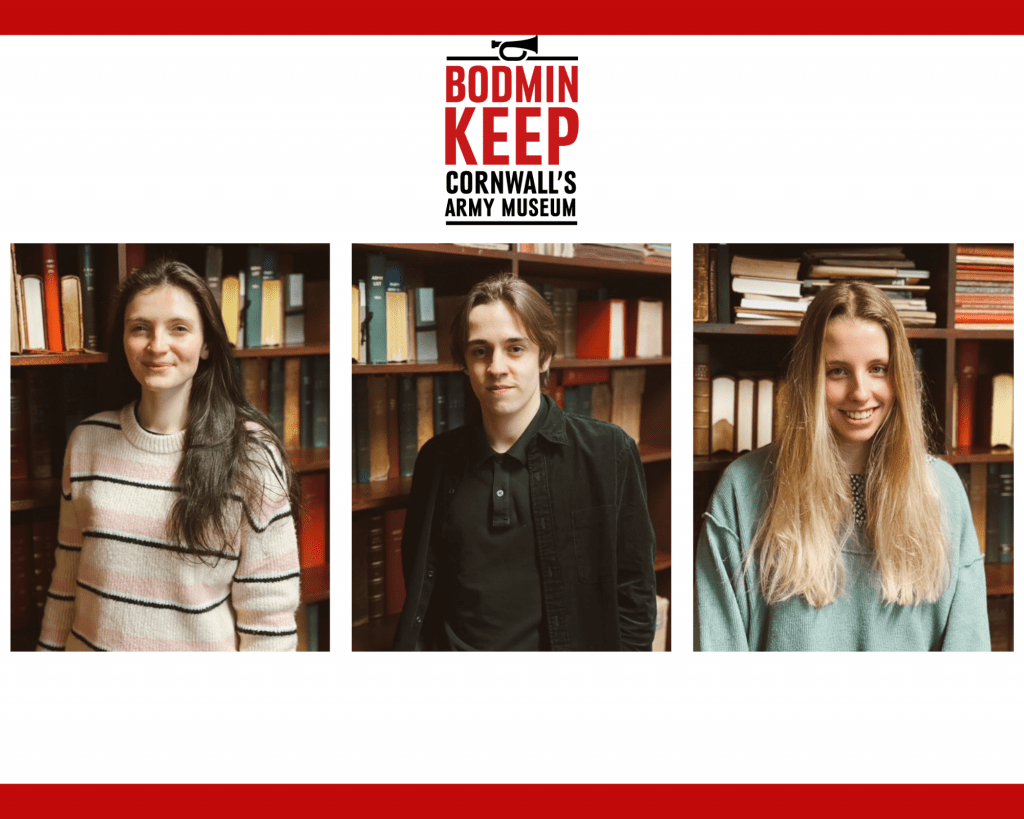 Welcome to Bodmin Keep!