A plea for continued sisterhood among the women of the world
In 1914 as the first Christmas of the First World war approached. Emily Hobhouse a British Suffragette authored a letter as a public letter of peace 'To the Women of Germany and Austria' from British women. The open letter was then signed by 101 other British Suffragettes.
The Open Christmas Letter was written in acknowledgment of the mounting horror of modern war and as a direct response to letters written to American feminist Carrie Chapman Catt, who was the president of the International Woman Suffrage Alliance (IWSA), by a small group of German women's rights activists.
Published in January 1915 in Jus Suffragii, the journal of the IWSA, the Open Christmas Letter was answered two months later by a group of 155 prominent German and Austrian women who were pacifists. The exchange of letters between women of nations at war helped promote the aims of peace and helped prevent the fracturing of the unity which lay in the common goal they shared, suffrage for women.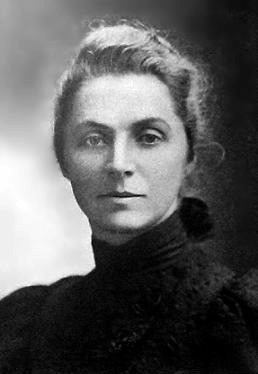 Emily Hobhouse was the chair of the People's Suffrage Federation but had long been a welfare campaigner during the Boer war and was instrumental in bringing relief to the concentration camps which held Boer Families in South Africa during the second Boer War.
She had been given the name 'That Bloody Woman' by the British Government, who were completely unsympathetic about the camp conditions. However, her tenacity prevailed and as she was instrumental in bringing relief to the concentration camps, managing to increase the amount of soap, tents, beds and clean drinking water within them, as well as raising public awareness in Europe of the atrocities inflicted on the Boer woman, children and the elderly captive in the camps. 
So once again, she her tenacious spirit was drawn to the plight of the vulnerable during war, when she became involved in World War One, when she saw the opportunity for maintaining vital international relations among women, who could help mitigate the damage that war would bring. She wrote what she called a "Letter of Christmas Greeting" in November 1914 and circulated it for signatures of women who wished for peace.Among the names of signatories on her letter are Sylvia Pankhurst among many other well-known figures.
In the spring of 1915, her letter was answered by 155 German feminists, entitled "Open Letter in Reply to the Open Christmas Letter from Englishwomen to German and Austrian Women" and was published in Jus Suffragii on 1 March 1915.
The letter began:
To our English sisters, sisters of the same race, we express in the name of many German women our warm and heartfelt thanks for their Christmas greetings, which we only heard of lately.
This message was a confirmation of what we foresaw—that women of the belligerent countries, with all faithfulness, devotion, and love to their country, can go beyond it and maintain true solidarity with the women of other belligerent nations, and that really civilised women never lose their humanity…