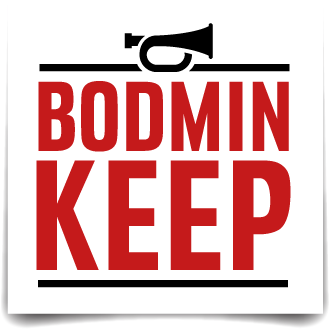 Visiting the Museum
The museum is open Monday to Saturday 10am to 5pm (last entry 4pm). We have a host of activities that happen during the school holidays which are listed on our What's On page.
Bookings
All tickets purchased are eligible for an annual pass. You'll be asked if you would like to convert your ticket to an annual pass at the ticket desk when you arrive. If you are an Annual Pass holder and have booked your ticket online, please bring your Annual Pass as proof of purchase. An Annual Pass is non-transferable.
Tickets are free for DCLI, SCLI and Light Infantry veterans.
Schools and Group Bookings
You can find out more about educational visits here. If you would like to arrange a visit for a schools or group, please contact info@bodminkeep.org.uk
Visitors with Additional Needs
We warmly welcome people with additional needs. Information about accessibility at the museum can be found on our Accessibility page. Please do contact us in advance if you have any questions, or if you would like us to assist with accessibility during your visit on 01208 72810 or email: info@bodminkeep.org.uk
A free ticket is available to carers accompanying visitors with disabilities.
Visiting Dogs
We are proud to be a dog-friendly attraction. Well-behaved dogs on a lead are welcome in the museum but please note that entry for dogs is at our discretion, especially at busy times, so book ahead.
We look forward to welcoming you to the museum.
Other local attractions
In addition to the Bodmin Keep, Bodmin has a wide range of attractions. Please consult their websites for full details. Bodmin Jail is open with its exciting new visitor attraction, and Bodmin & Wenford Steam Railway is open with trains running Tuesday to Thursday, and Sunday.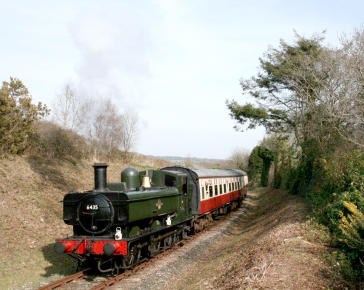 Bodmin and Wenford Steam Railway
Just across the road is Bodmin General station, the home base for the Bodmin & Wenford Railway, Cornwall's only standard gauge steam railway. Take a step back in time for an atmospheric 13 miles round trip through idyllic countryside on some of the steepest gradients in Britain.
Dog friendly
Family Attraction
Visit site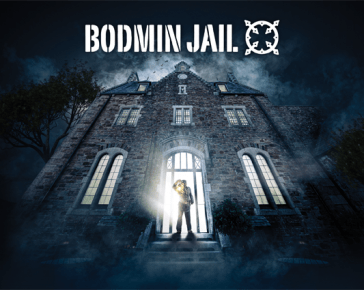 Bodmin Jail
Built in 1779 for King George III, Bodmin Jail has played an important role in Cornish history and has recently been re-developed giving visitors an insight into Cornwall's dark history. There is a new 'Dark Walk' with state of the art theatrical effects that bring some of the grimmest stories vividly to life!
Visit site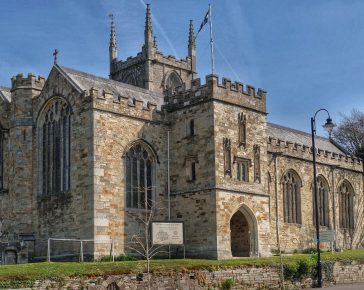 St Petroc's Church
We carry with us 1500 years of faith here in Bodmin, with our links to the priory, friary and the monks of old. Our 15th century church is one of the 300 largest in the country – full of stories and memories to inspire. Visit us to see the reliquary of St Petroc and the pre-reformation tomb of Prior Vyvyan, to name but two. We remain active in the community and provide space for concerts, events and groups and welcome people for their family or civic celebrations. Come to visit, pray and discover our heritage. The church is open daily.
Visit site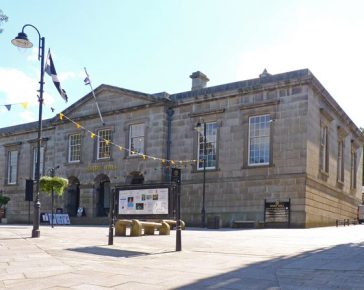 Bodmin Visitor Centre
Details of places to stay, such as B&B's in Bodmin; hotels in Bodmin; cottages in Bodmin and campsites in Bodmin, and things to do in Bodmin such as walking and cycling, or information on Bodmin Moor.
Visit site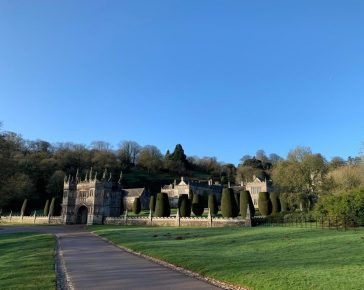 Lanhydrock
A 5 minute drive, or 40 minute walk from the museum, this country house, gives an insight in to the 'upstairs downstairs' nature of Victorian life, with kitchens and servants quarters, and formal dining and living areas. There's also a beautiful formal garden, as well as a large estate.
Visit site