Uniform design has evolved over generations of warfare, shaped by the technology of war. Until the mid-19th century, gunpowder produced dense smoke clouds on the battlefield, so the British could wear red without becoming targets. When smokeless guns became common in the 1880s, bright uniform colours meant that dull uniform colours like khaki, and later camouflage, were much safer.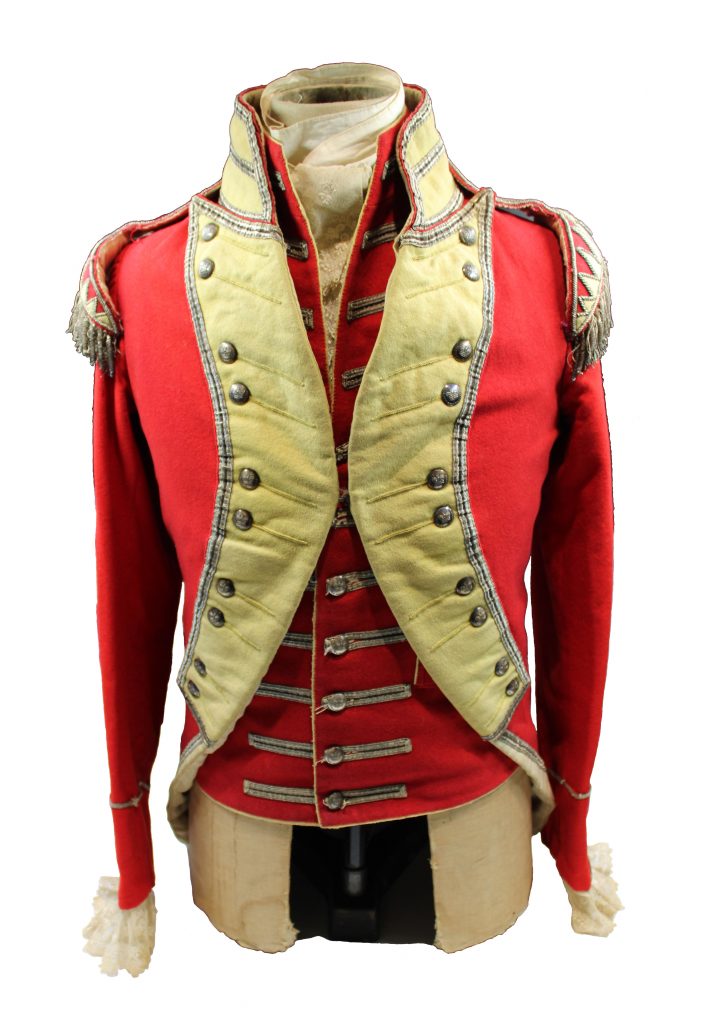 Military uniform has moved from glamorous to practical over time but still plays a strong ceremonial role.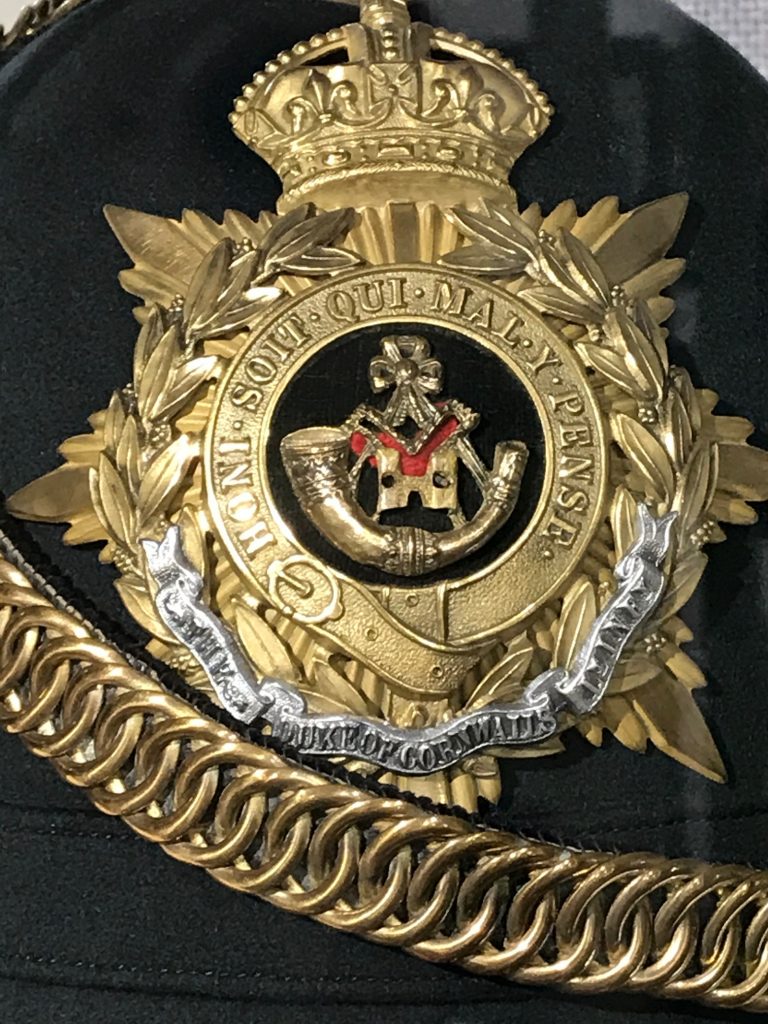 An officer's helmet from the DCLI 1st Battalion.
This design was used until WWI and after that, only used for attending Buckingham Palace, until 1939.
In World War 1, trench warfare caused further practical changes as wet and muddy conditions called for warm and waterproof uniforms and footwear such as wellington boots.
Bodmin Keep has an impressive collection of uniforms, displaying examples of the Cornwall volunteer regiments, the Duke of Cornwall's Light Infantry, the Home Guard, and The Light Infantry and the dashing red jackets and distinctive headgear of the 18th and 19th centuries, the Khaki uniforms introduced in the 1890s, rare World War 1 kit, and modern camouflage.
The Sam Browne belt
The Sam Browne belt is a distinctive feature of First World War officers' uniform. General Sir Sam Browne was a 19th-century British Indian Army officer who lost his left arm to a sword cut. This made it difficult for him to draw his sword so he designed a second belt which went over his right shoulder to hold the scabbard steady. Other officers began wearing it and it became part of the standard uniform during the Boer War.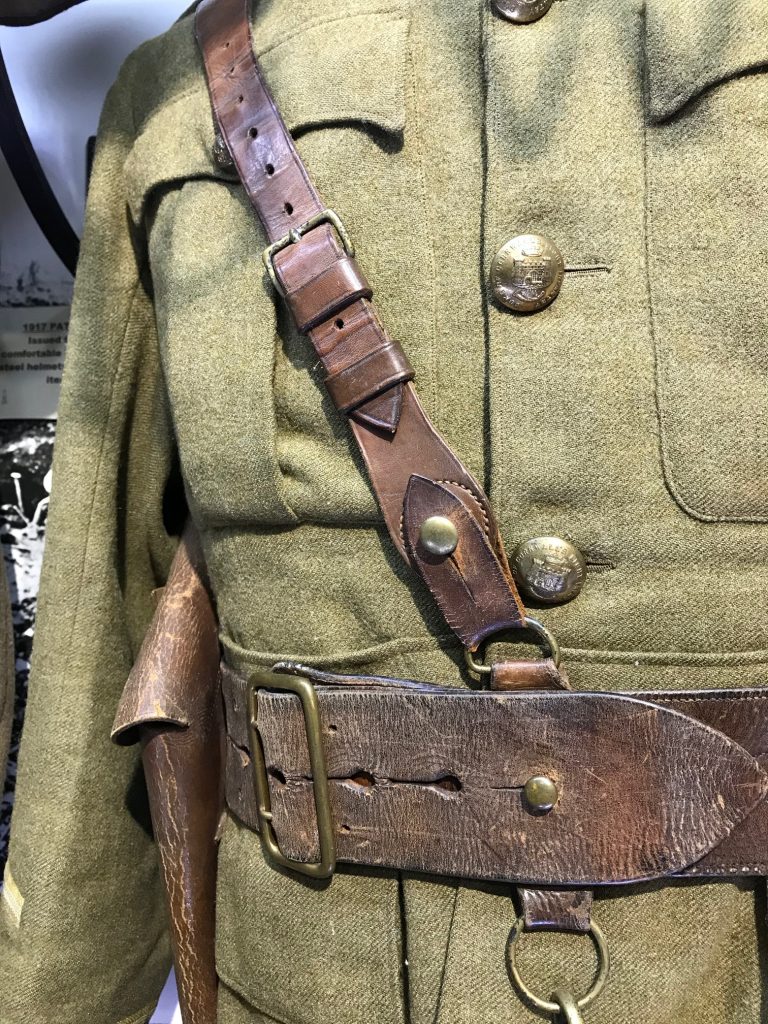 Bodmin Keep, holds a superb collection of uniforms and military headgear which takes you through history from the late 18th century to the 20th century.
The museum is open to visitors Tuesday to Saturday 10am – 4.30pm and we are operating a pre-booking system at the moment to enable social distancing, but often have 'walk up' availability, you can book your visit via our booking page here
---