This is a hard tack biscuit from World War one which has been fashioned into a photo frame. Similar hard biscuits have been used as sustenance for armies throughout history – 'tack' being British naval slang for food. The Romans made a biscuit called a 'Bucellatum' but it was not until the Boer war period when they became a staple of British soldier's diet. Made from four, water and salt, they are like a simple cracker today and were baked multiple times to take as much moisture out of them to preserve them for long period of time. Because of this, they were not the tastiest of items in a soldier's ration and were notoriously difficult to eat unless softened in liquid or a stew.
Huntley & Palmer were the chief manufacturer of these biscuits in Britain in World War One as commissioned by the war Office in 1914. £84,000 worth of biscuits were made by the end of March 1915 and £653,000 worth by November 1918. The company also packaged 250,000 tons of basic rations, consisting of tea, sugar and Oxo cubes in tins made by Huntley, Boorne & Stevens.
A Tasty Souvenir
Many of these biscuits have remained intact for over a century due to their lack of moisture and a lot seen in museum collections today were preserved as souvenirs and sent home to family, like this one sent by Private John William Aucott to his mother as a Christmas present – likely in 1916. Aucott served in the Duke of Cornwall's Light Infantry (DCLI) from 1915 until August 1917 when he was killed in action in Belgium aged 23 years old.
Aucott was a quarryman who enlisted in West Coventry on 29th November 1915 aged 19 years and 210 days, as noted in the recruitment ledger. He was 5'3" and ½ inches, weighing 114 pounds and had a 33 ½" chest when expanded. He was first posted to the 9th battalion of the DCLI in Wareham on 3rd December 1915 and later sent to Belgium with the 7th battalion DCLI.
It was in the battle of Langemarck on 16th-18th August 1917 that Private Aucott lost his life. The 7th Battalion were the only DCLI soldiers who took part in the battle. There was heavy enemy shelling on the night of the 15th August, which, in the darkness and muddy landscape, caused the battalion to be split up. Although seemingly disastrous at the time, this separation allowed a platoon to help another regiment who were caught under enemy fire. The platoon lead by Captain F.C. Eary, found themselves in a position to attack German soldiers in pill boxes who were firing at 7th KOYLI (Kings Own Yorkshire Light Infantry). The battle resulted in British gaining the village of Langemarck, however this was at a high cost of 179 soldiers being killed or wounded, including Pte JW Aucott.
Sending Fondest Love
In the archives at Bodmin Keep, we have postcard correspondence between Aucott and his mother:
'Dear Mother,
just a line to let you know that I am going to France tonight Wednesday so do not write again until I write again,
love to all, Bill'
'Dear Will, i hope you received your parcel safe I sent you on the 10th
wishing you many happy returns of your birthday
from Your loving mother'
His mother is likely referring to 10th August 1917 so this may have been the last correspondence between John and his mother, or it may not have reached John at all, as there is no evidence of a stamp on the postcard.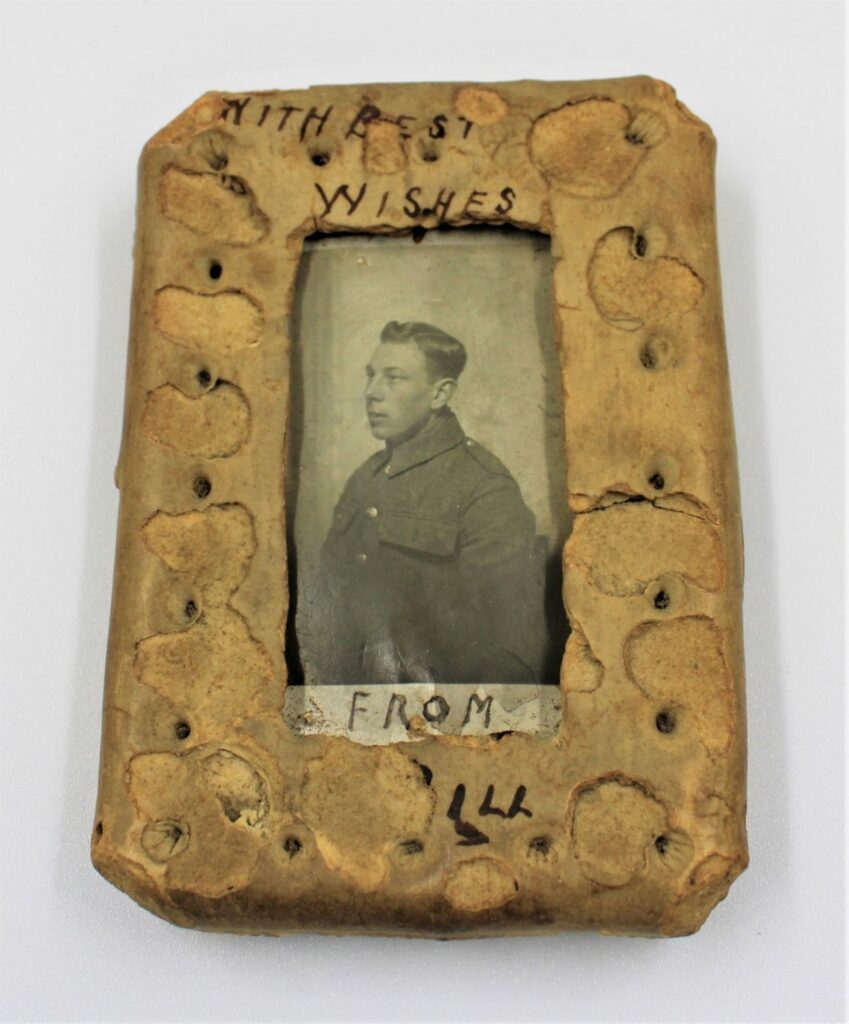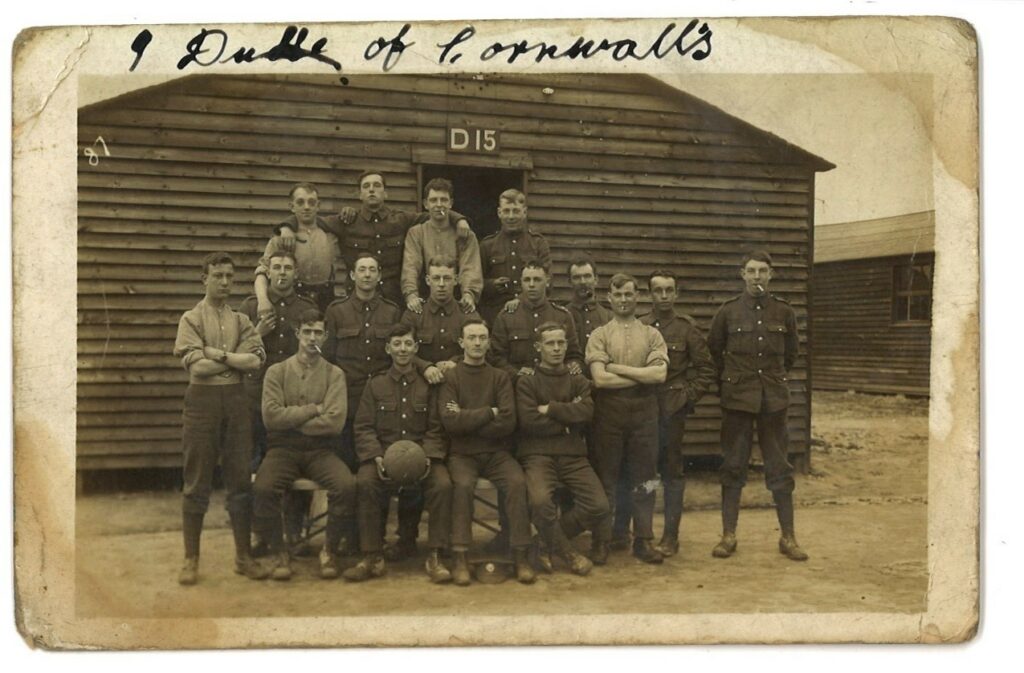 Postcard sent from John to his mother before leaving for France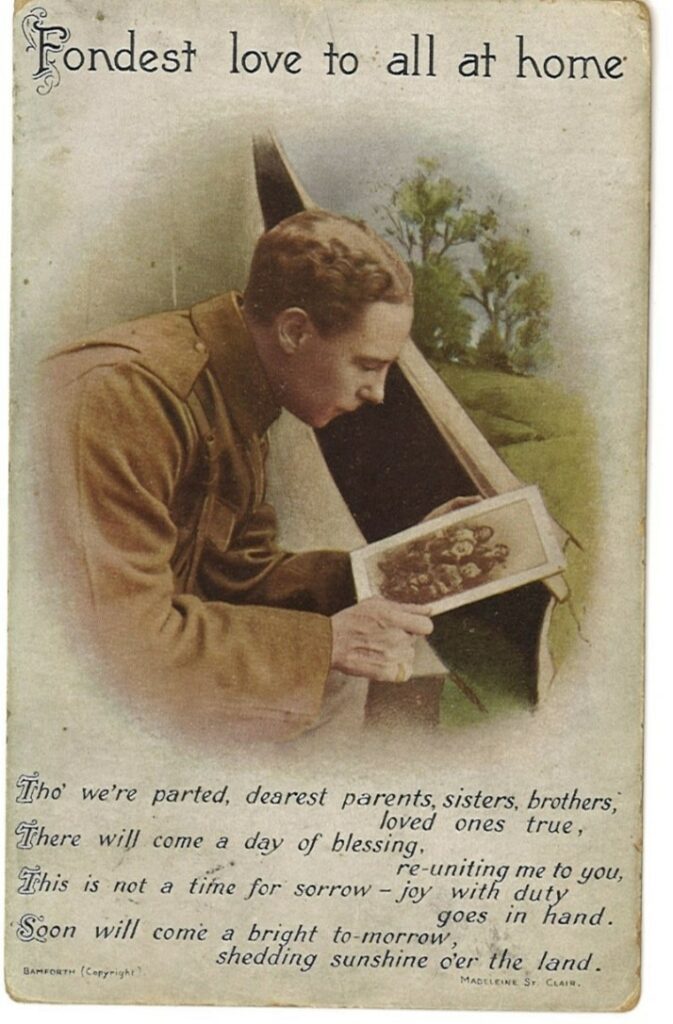 Back of postcard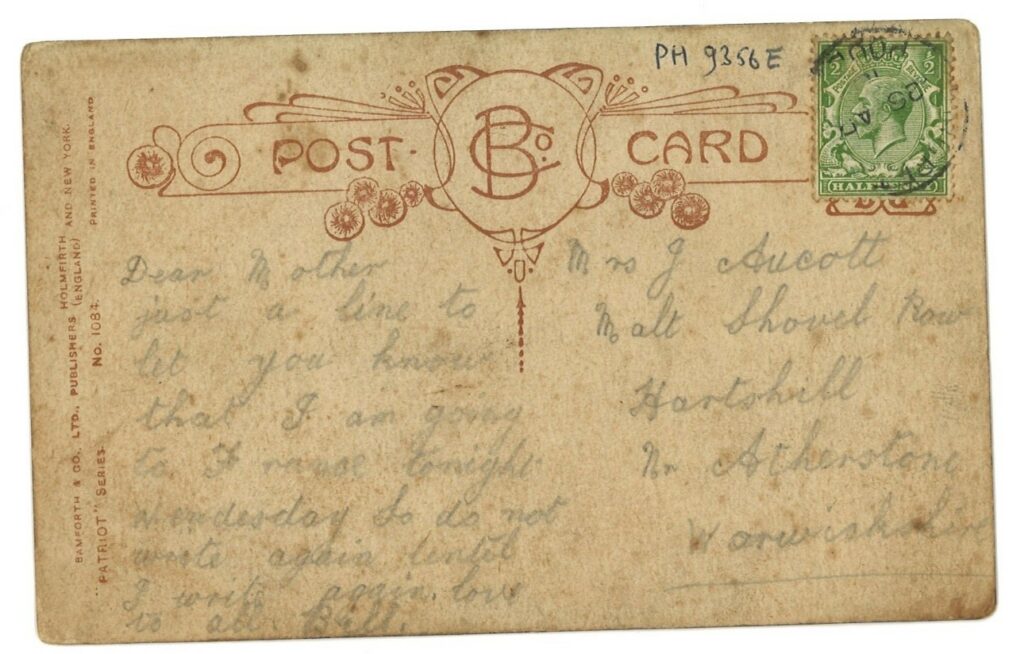 Postcard from his mother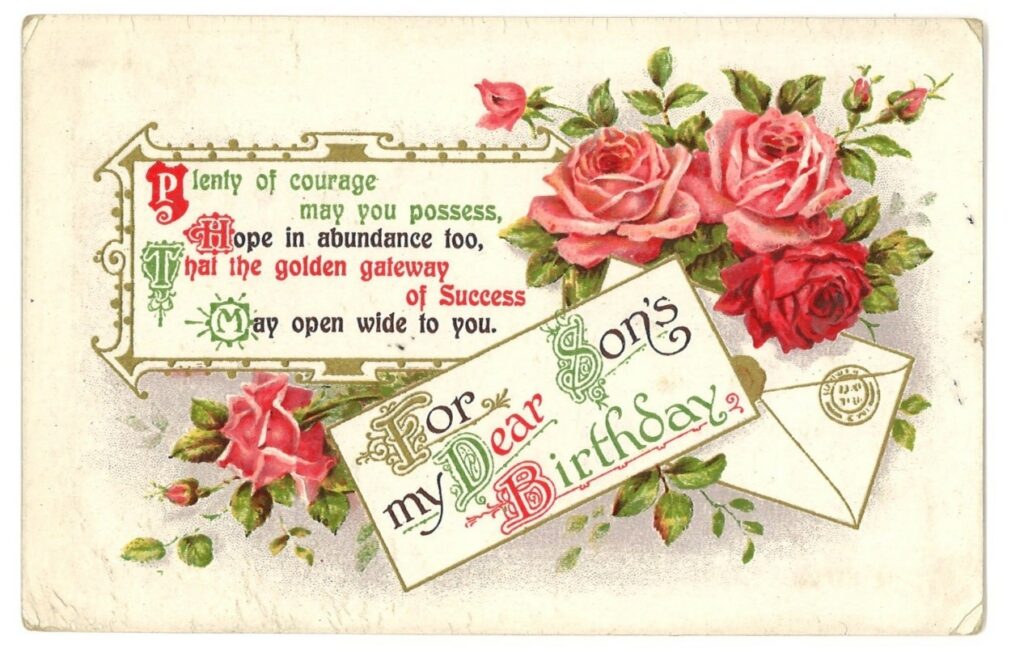 Back of the postcard