The museum at Bodmin Keep holds many musical instruments, and one of the key pieces in the military music collection is the 'Lucknow' Drum. The large drum was one of the 32nd Regiment of Foot band instruments. This particular drum was stored, together with various other items of regimental property, in the Muchee Bhawne Fort just outside Lucknow, in India 1857.
1857 was a period of rebellion in which Indian soldiers and civilians challenged British rule in northern India. The 32nd Regiment of Foot, was involved in the conflicts; they were held under siege by the rebels in the cities of Lucknow.
The regiment had originally intended to garrison both the Fort and the Lucknow Residency but owing to the heavy casualties suffered by the defenders at the Battle of Chinhat (30 June 1857), Brigadier General Sir Henry Lawrence was forced to abandon the Fort and concentrate all his forces around the Residency.
Accordingly, the garrison was evacuated, and the Fort blown up at midnight on 1st/2nd July. The bass drum was left behind, probably because it was considered too bulky to be carried in this extremely hazardous nocturnal escae under the noses of the enemy.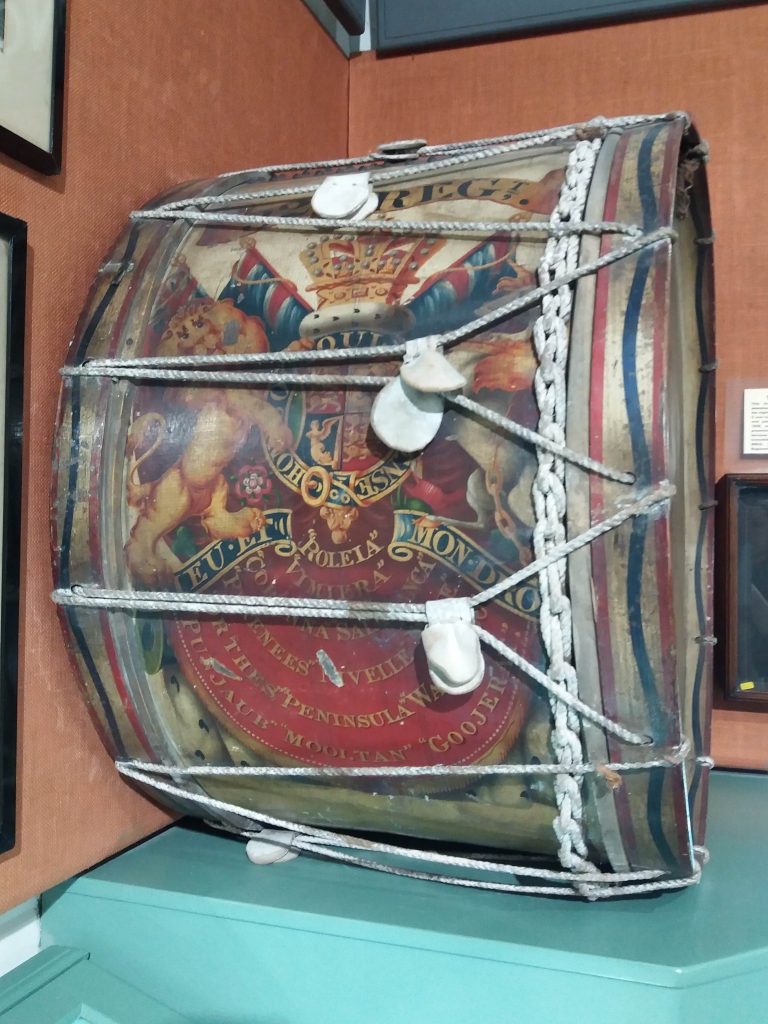 The bass drum was presumed to have been destroyed when the Muchee Bhawne Fort was blown up. However, it somehow remained intact and found its way into the hands of rebel soldiers. It was re-taken by the 38th Regiment of Foot during the fighting around the New Palace during the storming of Lucknow in March 1858, and then handed back to the 32nd when they converted to Light Infantry in May of that year.
When the 32nd Light Infantry returned to England in 1859 the drum was presented to the town of Dover in gratitude for the hospitality shown by the citizens on the soldiers return from India and in recognition of the happy relationship which was enjoyed between the soldiers and citizens of Dover.
One must presume that the town lacked suitable space to exhibit such a large object satisfactorily, for, on 17th April 1860, the bass drum was returned to the Regiment.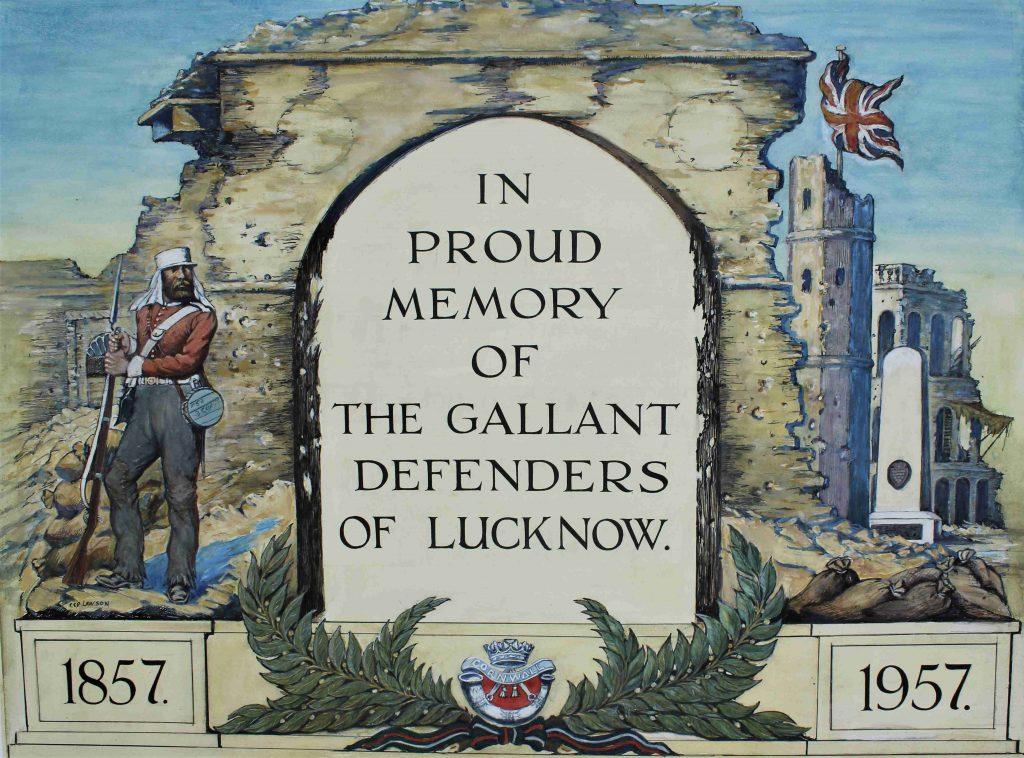 The area of the museum dedicated to the confllict in 1857 has recently been redisplayed, and holds a fascinating collection of objects relating to the period in India during 1857.