We have all seen serving and ex -servicemen proudly wearing medal remembering times past. The tradition of wearing medals started over two hundred years ago. Following the victory against the French at battle of Waterloo in 1815 a medal was struck and awarded to all who fought in the battles. This was the first campaign medal awarded to all ranks of the British Army.  It was the start of the military tradition to award medals for particular actions. The awarding of medals extended to bravery, meritorious and long service, jubilee and coronation medals.    The obverse (front) of all official medals have an effigy of the reigning sovereign whilst the reverse is decorated with a suitable design relating to the campaign service or subject to which the medal has been awarded.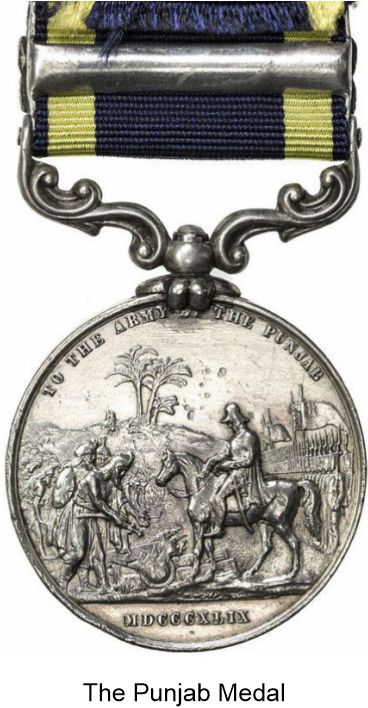 The military campaign in the Punjab was fought from 1848 to 1849 located in Northern India the victory against the Sikh Empire resulted in the annexation of the Punjab.
The Punjab medal is decorated with a young Queen Victoria on one side the other side featuring Sir Walter Raleigh Gilbert receiving the Sikh surrender. The only other non-royal to be the subject of the design of a medal was the Duke of Wellington. Men of the 32nd Regiment of Foot later to become the Duke of Cornwall's Light Infantry fought during the campaign and were awarded the medal examples of which can be found in the Museum.
Sir Walter Raleigh Gilbert was born in Bodmin and his memorial obelisk can be seen on the top of Beacon Hill. The Punjab Medal together with such a splendid monument are examples of the high esteem he was regarded.
There are many impressive medals on display at Bodmin Keep along with uniforms and insignia from the 32nd Regiment of Foot at the DCLI.
Written by Daniel Brinson Volunteer at Bodmin Keep